30.05.2021
Publié dans Music, Song of the Day, Videos | Tags : chanson, musique, song, music, curtis harding |
Facebook | |
24.05.2021
Après "Les mémoires d'un chat", un second livre d'Hiro Arikawa traduit par Sophie REFLE.
Une ligne de train. Des histoires et destins qui s'entrecroisent. des rencontres qui bouleversent le cours des vies.
Un livre tout en délicatesse.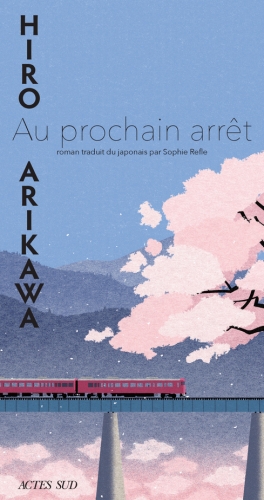 Chanson extraite du coffret paru en mai 2021 "Song of the Lark and Other Far Memories", Limited Edition Deluxe 4 LP boxset.
04.05.2021
Publié dans Music, Song of the Week | Tags : music, song, musique, chanson, the antler king |
Facebook | |
02.05.2021
Pour ces quatre titres tout simplement magnifiques.
Pour cette voix chaude, sensuelle.
Pour cette interprétation sensible et délicate.
Pour ces ambiances musicales tout en nuance.
Tout simplement superbe.
La "découverte" de 2021.